If you are in search of LED digital voltmeter that will give you accurate voltage and monitor 2 battery pack simultaneously, then don't think more and select MICTUNING LED Digital Double Voltmeter.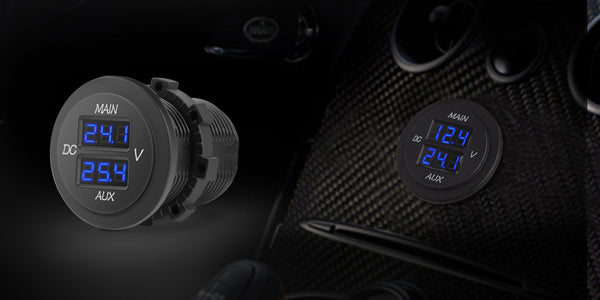 MICTUNING Round Double Voltmeter great for measuring two batteries in your vehicle at the same time, accurately shows real-time voltage of car battery, better avoid emergent dead battery at starting car engine! It also used in dual battery system so you can see you have enough voltage to get the job done.
The 3-bit Blue LED digital display is clear and bright, easy to see even in the middle of the day. Absolutely you will love how easy the screens are to read volts. you can be far from the voltmeter and still read the volts. Not too bright during night applications so if you're driving the light isn't bothering you, but it still is super easy to see and read at night.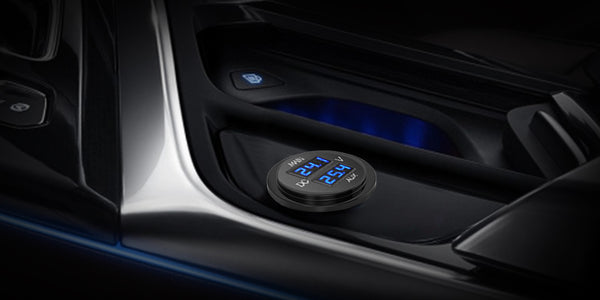 The ease of installation is one of the good aspects of this double voltmeter. It is easy to install, simply drill size of 1.15" diameter and can mount on almost all panel locations you desired. This double voltmeter fits for most RVs, Campers, Pickups, Vans, Trucks, Trailers, Marine Boats, etc.
Something else you will love about this product are the safety and durability. Built in over current, over voltage and short circuit protection, it well protects the whole circuit. Made of flame retardant ABS plastic shell and good conductivity connecting pins, it is super sturdy and lasts for a
long long time.
Conclusion:
MICTUNING LED Digital Double Voltmeter helps to real time monitor 2 battery packs of vehicles. Many previous buyers said that they love being able to monitor 2 battery packs at the same time. It looks great with nice LED display and stays on constantly but doesn't drain any battery. If you
need a good quality of voltmeter with affordable price, this is it! Don't miss this great product.