You have some loose items on car roof rack and worried about things flying out. You needed something to hold things in place and you started looking for a cargo net. Don't stress out, your life will be changed by adding MICTUNING Bungee Cargo Net to your truck!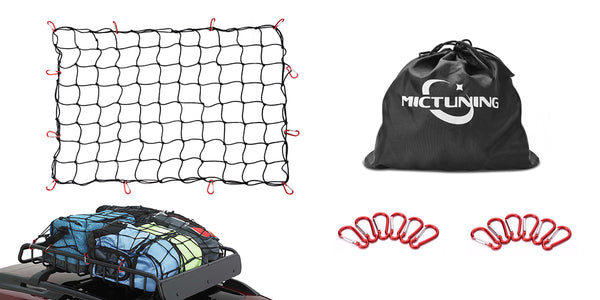 It's great for inside a truck bed, keep things from completely sliding around or jostling around. This cargo net is pretty versatile, not only for truck bed, but also fit most vehicle roof top racks, cargo carriers, cargo hitch racks, luggage trunk and other places you wanted to use for. You own peace of mind knowing you are not distributing your truck bed contents to the drivers around you. Its so convenient and takes all the worry away that you might lose something out of the back.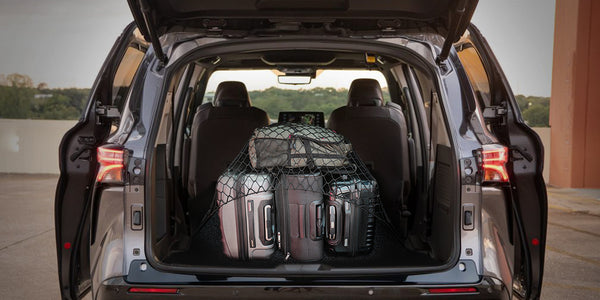 Sized of 3'x4' cargo net stretches up to 6'x8', easy to cover large cargo. Easily stretches enough to make it cover your cargo from the bottom of one side of the bed to the bottom of the other.
The bungee material seems to be of good quality compared to other versions on the market. It is 0.2" diameter of premium rubber bungee cord, extremely heavy duty to hold cargo loads tightly and more securely.
The carabiners that come with it are sturdy and allow you to secure the net in any and every position to secure your cargo. You will like the idea of using carabiners instead of the plastic clip that eventually break and are some time hard to orientate to grab your tie downs.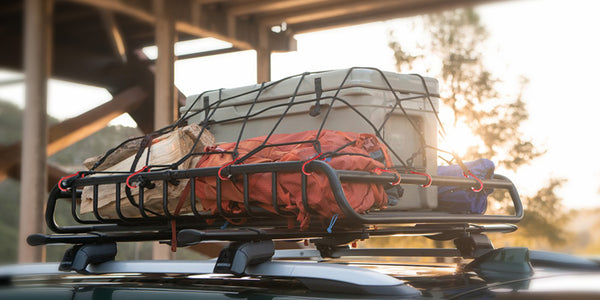 Final Words:
MICTUNING Bungee Cargo Net is strong enough to be stretched and kept all your cargo secure to reach destination. It will allow for a considerable amount of force to be applied across your load. Great value for the money. Carabiners are sturdy, didn't bend nor break like so many of the cheap
ones do. Definitely a great investment if you haul things in your truck that you don't want to lose!!