For those of you looking for a switch box to mount your Mictuning switch, then look no further - MICTUNING Rocker Switch Holder Panel is a good choice. Just select the switch you want (sold separately) and put it in. Very simple to install and looks very clean when finished.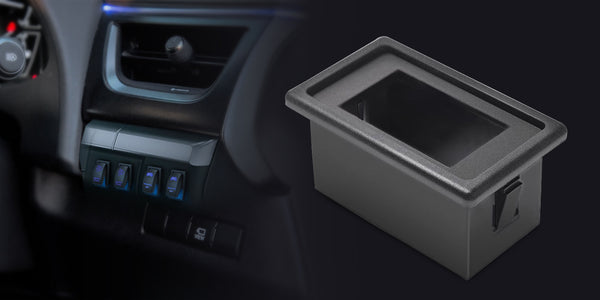 It is great accessory for auxiliary light switch for aftermarket led light bar, and add factory look to your switch installations. Made of high-quality fireproof material and is pretty stout, impact and heat resistant, tough and durable.
Rocker Switch Holder Panel is easy to install, take care in cutting the insertion hole in your dash. Just need a push, the switch will fit perfectly with zero wiggle room. Nice tight and clean looking installation! Compatible with most industry-standard sized snap-in rocker switches. Can be used on various vehicles and boats, such as car, Jeep, 4x4, SUV, ATV, UTV, motorcycle and boat.
Conclusion:
MICTUNING Rocker Switch Holder Panel make it easier to mount the switch in your dash, perfect fit for light switch. Professional looking installation, just cut the hole, it popped right in securely, pushed your switch in. No wiggle, its perfect!