LED Rock Lights are specially desigend to installed on the underside of a vehicle. They can illuminate beneath the vehicle's surroundings while driving, and allow you to see trails more clearly.
It is possible to hit cars against holes and debris while Off-road driving at night, which could destroy vehicle parts. Rock lights help notice rocks, debris and obstacles from afar, thereby makes off-road driving easier in dark area on the road, keeping you and your car safe.
If you are a frequent overlander or off-roader, it is necessary to own a set of premium rock light. Find it hard to pick one out since there are hundreds of brands and models of these lights on the market? And, if you are looking for a kind of ideal rock light, then this one should be on your list—MICTUNING C2 Curved RGBW LED Rock Lights.
Brightness and Coverage
The set comes with 4 pods or 8 pods. 4 pods can throw 1280 lumens of light, and 8 pods are 2560 lumens. The lights with revolutionary curved surface design and can create up to 160° Ultra-Wide-Angle light, so thay can cover a broader area to meet your desired illumination need.
MICTUNING C2 RGBW LED Rock Lights help drivers see the area around them more clearly. Not to mention that rock lights to give your car a fantastic look as well.

Pure White Light
Another great feature of this kit is that it has pure white color. To be honest, it is a rare feature, compare with other rock light doesn't has pure white color.
It adopted advanced LED technology, features separate pure white light. The color doesn't smear,looks clearer and more consistent. They emit pure colors for enhanced visibility, so you'll clearly see what's around your car.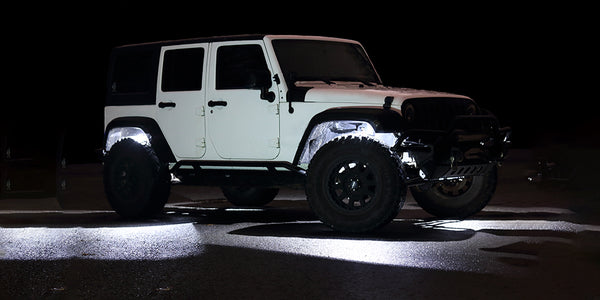 More Stable Connection
Its Bluetooth controller adopted advanced chip from Broadcom for easier, faster, and more stable Bluetooth connection. Besides, you can connect the 4 pieces or 8 pieces of lights all at once.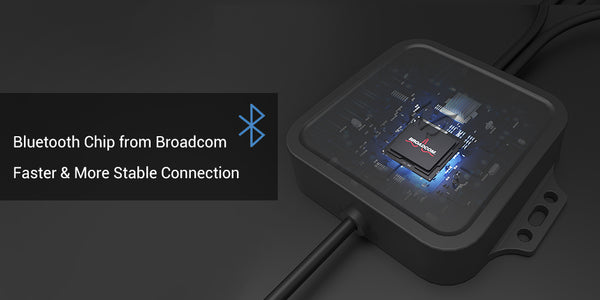 RGBW Multi-Colors & Multi-modes
Yes, they are more than just plain white lights. DIY style, feature with RGBW 16 Million Colors for your customization.
You can choose multiple lighting modes, change the speed of lighting, change the brightness, and choose your favorite color. Also, it has the Music Mode to sync your favorite music easily.
And all of this can be done with the help of a mobile app. Simply download APP "Mictuning" , then connect the Bluetooth device to set your own lighting effect.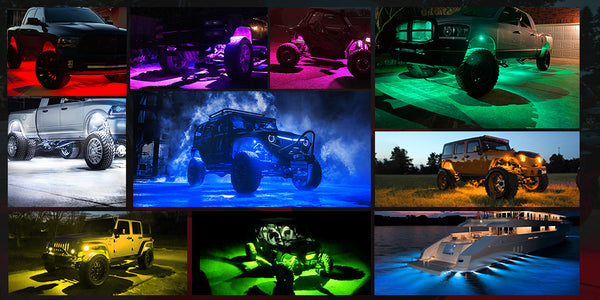 Durablilty
Nobody wants to buy a product that won't last. Aviation-grade aluminum housing for better heat dissipation and a longer lifespan, never worry about replacing them. Additionally, it's IP68 waterproof, dustproof, shockproof. You won't have to worry about water, mud, rain, dust, etc, since they will not be affected by the weather or external conditions.
You can install these lights on any vehicle, such as SUVs, ATVs, Bikes, Boats, and so forth. Used as car underglow lights, interior lights, truck bed lights, dome lights, ambient light, yacht lights, household lighting and anything you can think of.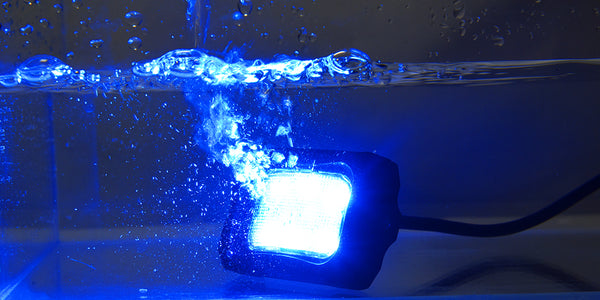 Conclusion
After reading this article, you have full understanding of MICTUNING C2 curved rgbw rock lights and won't go wrong in making your choice. All is entirely up to you, to your preferences and requirements.
Whether you want to upgrade your offroad adventure or just the look of your love vehicle, MICTUNING rock lights will help.