RGBW LED light bar is the popular lighting option for off-road driving at night, especially driving in fog, snow, rain, or in any other harsh weather. Moreover, you can customized colors, brightness, speed, patterns to enhance atmosphere. Want to immerse yourself in a fantastic ambience? Add More Fun to Off-road Adventure? Then simply opt for MICTUNING M2 RGBW LED light bar. In this post, you'll learn about M2.

M2 RGBW LED light bar adopted advanced LED chips for powerful brightness, and offer clear visibility for safe driving. They are significantly brighter than the OEM lights, and make seeing road condition as easy at night as during the day. M2 RGBW LED Light Bar comes in single row and dual row, including 32 Inch(18146LM, Single Row), 22 Inch(9720LM, Dual Row), 32 Inch(16200LM, Dual Row). Different types meet your different need or personal preference.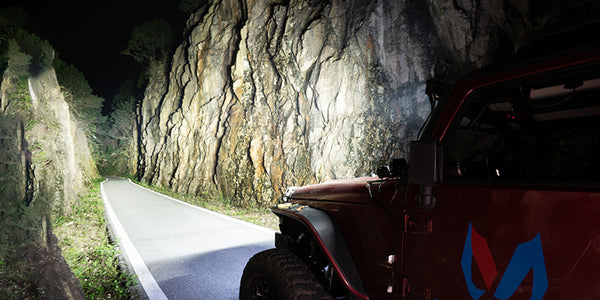 M2 RGBW comes with 16 millions multi colors to create different atmosphere and enhance your mood. That is one reason why they are so great! M2 are controlled in two ways, include: Bluetooth APP & control box. Simply download our Mictuning APP that is available for both Android and iOS, then you can adjust different lighting effect. Apart from APP, it also has a control box to control the light. The control box has 3 buttons and easy to operate. Using this, you can turn on/off the lights and change colors and modes.
0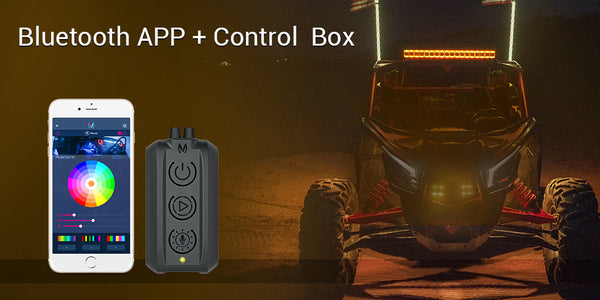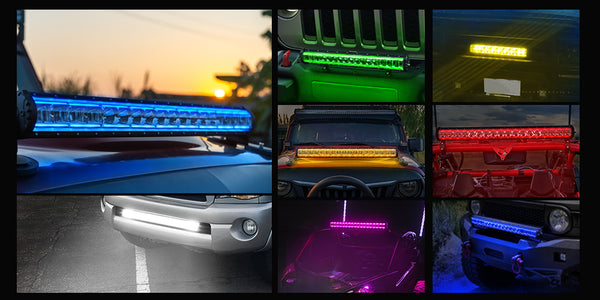 Because of IP67 waterproof rating, you don't need to worry about moisture, condensation and dust. It is made of high-quality materials for long-term use, aluminum heat sink can maximize the surface area to dissipate heat quickly, the lifespan of these lights will be up to 50,000 hours, which means that you can save a lot of money for future repair.
You don't have to worry about the installation. M2 comes with the necessary accessories and manual. You can easily and quickly install it without much effort and time. Therefore, it is a great option for the green hand who lack experience with automotive repairs. Fit perfectly for all 10-30V vehicles and compatible with off-road vehicle, SUV, ATV, UTV, Truck, Marine, Boat.
Conclusion:
On the whole, the performance of the M2 RGBW led light bar is quite impressive. Price is really good, products are durable and well made. It can light up your night and improves safety driving. You can create ambient atmosphere with this amazing color changing RGBW led light bar. In addition to features and functionalities, MICTUNING provides 2-year warranty and 24 hours hassle-free after-sales service.