Do you want to add illumination to your vehicle while make it cool looking at the same time? Get RGBW LED pod lights. They provide brightness and increase safety when driving in the dark or off-road, as well as illuminate in different colors to decorate and enhance atmosphere of the vehicle. As an atmosphere light, it can provide different scene lighting modes to create a desired atmosphere for the life of car owners.
With all the choices out there for RGBW LED Pods light on the market, it is hard to pick out something that your would be satisfied with. Ended up with the MICTUNING K1 RGBW LED pods light just because they had a lot of color selections and other benefits that would meet all your requirement. Here we have mentioned a few advantages......
Brightness
MICTUNING K1 RGBW LED Pods light are surprisingly bright and hold up great on your off-road truck. The brightness far exceeded all expectations, up to 1620lm white light, which really lights up the road and even the sides so you can racing safely.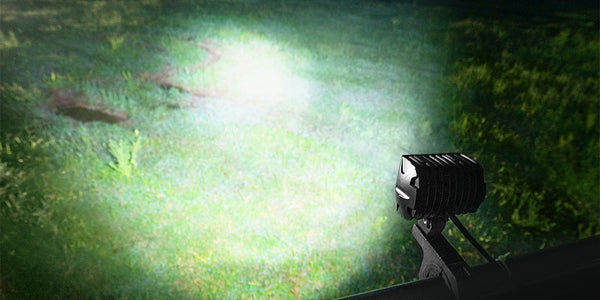 Colors
This kit has 16 million RGBW colors, help to decorate your car and create fantastic atmosphere and brighten your mood. They display many different colors in a nice fashion and you can speed up and slow down different patterns.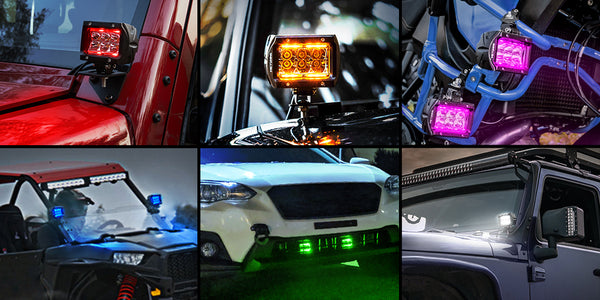 Control
For easy control purposes, you are able to to use Bluetooth App or Control Box to control the lights. Just download our "Mictuning" app to set different lighting modes, change colors, adjust brightness, etc. What's more, the included control box also provide you an easy and convenient way to control the light for your desired lighting effect.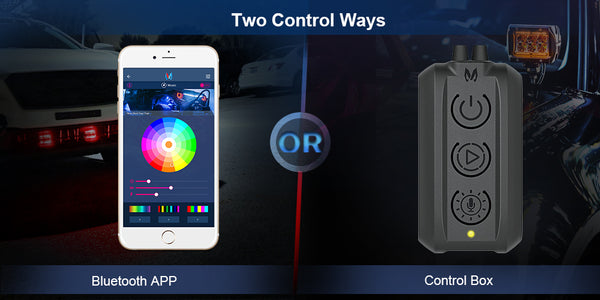 Durability
MICTUNING K1 RGBW LED Pods Light have endured offroad driving, deep snow and heavy rain. And they still work great and no fogging or water getting in them. Aluminum alloy housing and heat sink help to speed up the heat dissipation and make the light durable and long lasting.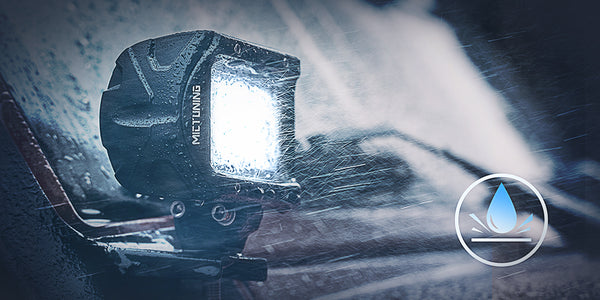 What the previous buyers said
Everyone that bought this kit have been impressed with the overall quality and brightness. They couldn't be more pleased with the multi-colors of the lights. They also commented that LED pod lights can be controlled easily via APP or control box.
Conclusion:
There is no doubt that MICTUNING K1 RGBW LED Pods Light not only add extra illumination when driving, but also create fantastic atmosphere and enhance vehicle look. They are easy to control and install, comes with necessary mounting hardware set and wire harness, thus make your vehicle life more convenient. These lights are worth buying since they have solid construction and are resistant to outdoor elements. Overall these lights will surprise you, and for the price you can't go wrong. That's all for today's introduction, hope it can help you.