Nowadays, car lovers have higher demands for personalization and comfort, and they pay more attention to the pleasure of driving, hoping to have a better driving experience. The Car Interior Strip Light have become the new favorite among the car lovers. It can enhance the atmosphere, create emotional appeal, upgrade the level of vehicle, and bring a good mood to the driver and passengers in the car.
MICTUNING N1 interior strip light can bring you the ultimate experience mentioned above. So, what are the advantages about the N1? What are the benefits of installing N1? Let's take a look together.
Product advantages:
N1 is designed with practicality, stability, durability, and flexibility in mind, fully spice up the interior of your car!
Practicality
N1 adopts high-brightness LED lamp beads, which emit light evenly and brightly, and the color is pure. You can easily DIY your favorite color through our APP "mic light". In addition, our light strip is equipped with a separate control box so that you can also use it to adjust different lighting effect. The control box has a built-in high-sensitivity microphone, which can make the lights dance with the rhythm of the music when playing the music you like.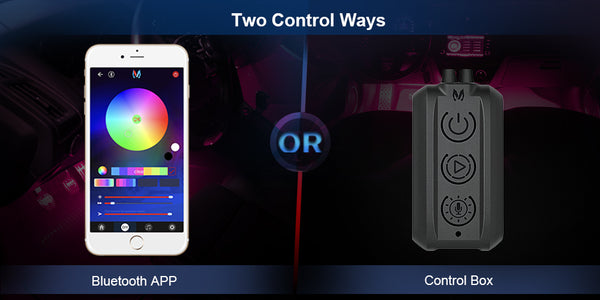 Stability
N1 adopts the more intelligent Bluetooth 4.2 chip, which makes the Bluetooth connection faster and more stable, and fully solves the pain point of unstable connection.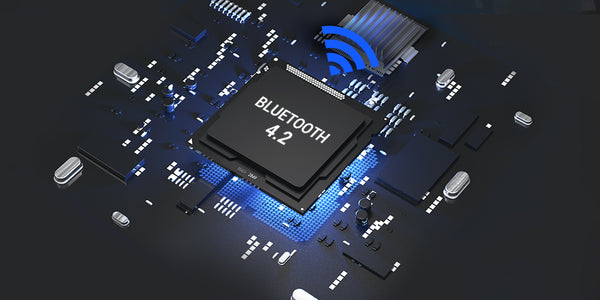 Durability
Not like other product poorly manufactured, our N1 made with a fully flexible silicone tubing, and silicone sealed side ends are waterproof, which also improves the service life of the product.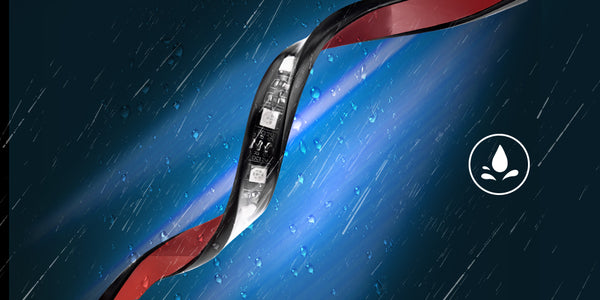 Flexibility
2-Line Design, easy to install, easy to tuck and hide the wires especially if you have a center console! They are long enough cords so that you can finish installation through different areas. Can be installed in the car's underdash, central console, footwell, under passenger front, rear back seat, etc. The adhesive tape provides a durable stick onto the car so they won't be falling off anytime soon.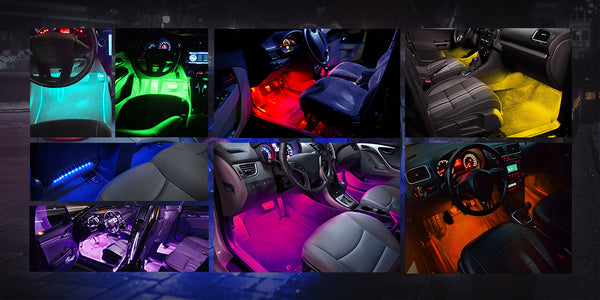 The benefits of the car interior strip light:
Create Atmosphere- Different atmospheres have different moods, which is also very important for us to drive. For example, on a date with your lover, car interior lightscan create warm and romantic atmospheres. Two people sit in the car, quietly enjoying the sweet midnight hours.
Improve Level- You can set the different lighting effect as per your preference, which let your car interior instantly upgrade several grades.
Brighten Mood- The car interior lights make driving at night more relaxing and less sleepy. Turn on the light and play a song you like, the fatigue of a busy day disappeared instantly.


Summary
After reading this article, do you have full understanding of N1 interior strip lights? They can create a romantic and beautiful atmosphere in your car. I hope today's introduction can help you.