There's nothing better than enjoying RV camping life. Get a set of RV exterior awning lights can illuminate the area outside camper. If you would like to buy a brighter RV awning lights but don't know where to start, then consider the MICTUNING RV Exterior LED Porch Utility Light. Just go through this article for further information, So that you can shop worry-free!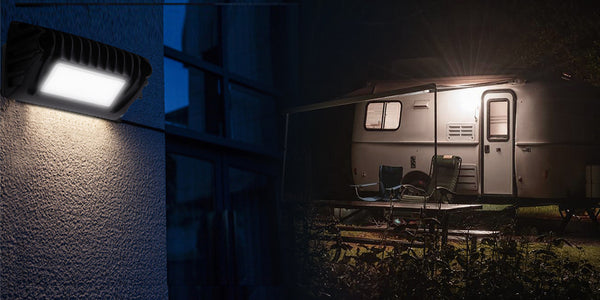 MICTUNING RV Exterior Porch Light has six pieces of premium EIT LEDs shining at 750 lumens & 6300K white light, casts a wide area of light and makes it so much easier to see out when it's dark. The brightness is very powerful, it can light up the area around the camp. Great replacement for the stock exterior light on RV's!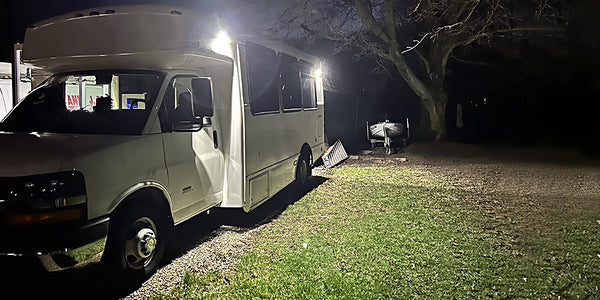 Furthermore, a highlighted feature is anti-glare PC lens. You don't need to worry about the light will dazzle, thus help you to see through them comfortably.
Electrical hookup without a single issue and very easy, hooks right up to existing electrical wires. Everything you need is included. Came with special mounting screws for better and stable installation.
RV Exterior Porch Light has an IP67 waterproof rating, enabling RV owners to install it outside their RV, no need to worry about rainy day and weather effects. It has die-cast aluminum housing for exceptional strength, and a heat sink resulting in better heat dissipation and long service life.
This LED porch light is not only perfect for the RV awning, but also serve other purposes, such as porch lights, exterior lights, awning lights, suitable for all RVs, trailers, campers, caravan, motorhome, marine, cabinet and more.
Conclusion:
MICTUNING RV Exterior Porch Light is preferred type by most campers, which provides desired illumination that covers a much wider area. Great replacement for older incandescent fixture. LED lights will be much more energy-efficient than incandescent bulbs. It's not blinding and literally the perfect amount of light to see around the camper. Very easy to mount, simply attach this new light with included screws to your existing wiring. Whether you're a first-time RV camper or an experienced one, this RV Exterior Porch Light will be very useful to you!!!